Disabling A Network Connection
One-Time Setup
Go to Network Connections. (Explorer > My Network Places > Alt + Enter is one of about 6 ways to get here:

Right Click "Local Area Connection"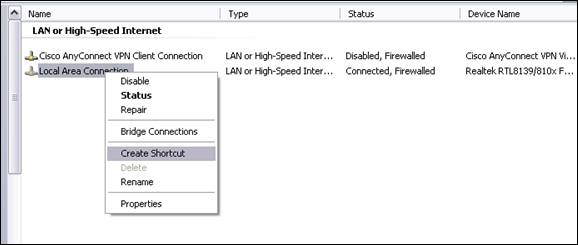 Create Shortcut

Click Yes
To Enable
Click the shortcut.
To Disable
Click the shortcut you created.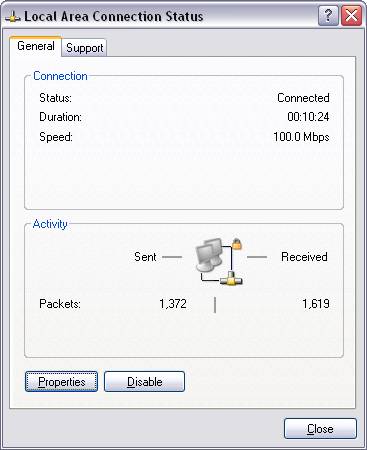 Choose Disable.
Or Double Click the icon in the system tray:

Then click Disable.
You may put the shortcut on the start menu, quick launch bar etc.
Updated 4/27/2009 11:21:08 PM