Barn Doors – Painted 10/10/07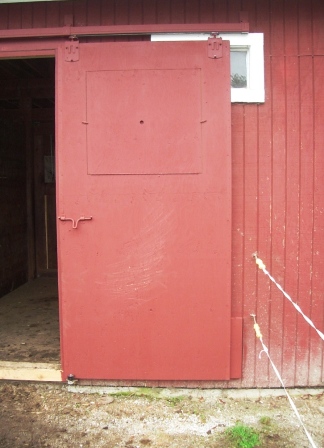 Door freshly painted. Already taste tested. They need another coat of stain before it is too late.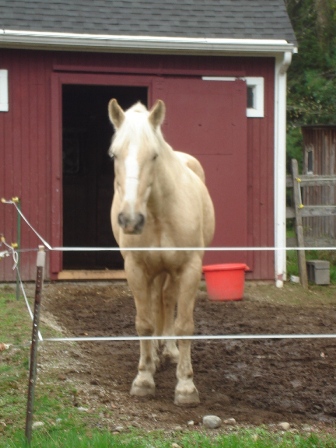 Luke the vaulting horse. Thrilled with his new door. Okay well may be he is just too cool to show it. He got pretty excited by the camera's flash, though. My bad.
From here, the doors look identical. They're not!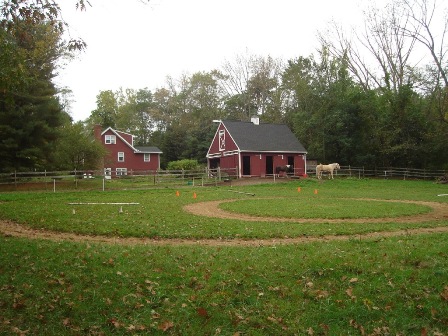 The barn & house from the NE corner of the pasture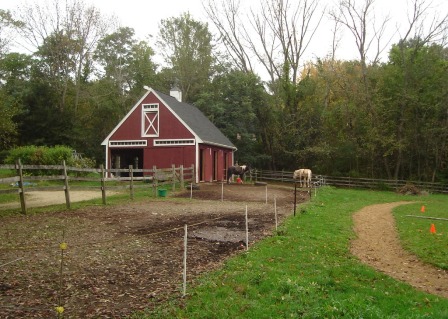 From the side of the pasture nearest the street.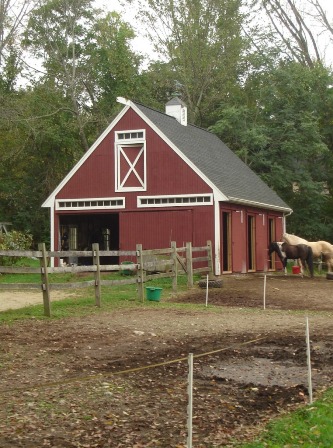 Samo – more zoom.